MEET THE TEAM
Dr Tay Hin Ngan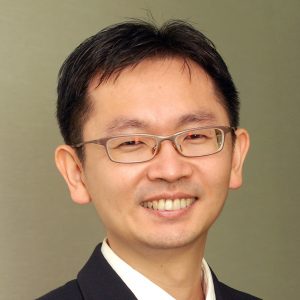 DR TAY HIN HGAN
MBBS, MRCS(Edinburgh), MMed(ORL), FAMS(ORL)Dist
Dr Tay graduated from the NUS faculty of medicine and completed his training in Otolaryngology in Singapore, becoming the first ever distinction candidate in the Exit Examinations. Under the Health Manpower Development Program Award, he subsequently underwent Senior Fellowship training in Head and Neck Oncologic Surgery in Memorial Sloan-Kettering Cancer Centre (New York) and was rated top 5% among his 35 years of trainees by Professor Jatin Shah, recognized as the leading head and neck surgeon in the world today. Dr Tay was then appointed Visiting Scholar to the University of Pittsburgh Medical Centre with Professor Carl Snyderman's Endoscopic Skullbase Service.
After obtaining further training in robotic surgery in Korea's Yonsei Severance Hospital. Dr Tay founded the Robotic Head and Neck Surgery program in Singapore General Hospital. This began with thyroid surgery and further expanded into surgery of the oropharynx and neck dissection for cancer. He is one of the pioneers of robotic tongue base surgery for obstructive sleep apnea (OSA) in the region. Dr Tay has been invited to teach in Malaysia, Korea, Israel on robotic approaches to thyroidectomy, transoral robotic surgery (TORS) for cancer and OSA. At present. he is the only Head & Neck Surgeon in the region recognized with a listing in Intuitive Surgical's do Vinci Surgeon Locator.
Dr Tay has always been passionate about teaching and has won the Star Inspiring Surgical Teacher Award and Most Innovative Teacher Award for resident teaching. He continues to contribute time teaching Duke-NUS students in his capacity as Adjunct Assistant Professor, after leaving his position as Chief of Head and Neck Service in SGH ENT to start his private practice.
Dr Tay's philosophy of practice is to educate patients and empower them to make informed choices in managing their condition. He strives to remain on the cutting edge and be able to offer patients all possible options in the management of their problems. But most of all, he aims to be compassionate and to be uncompromising on ethics.
Clinical Focus:
Thyroid surgery including endoscopic and robotic "scarless" approaches
Head & neck surgery for benign disease and cancer, including robotic
Advanced sinus surgery including endoscopic pituitary, nasopharynx, skull base surgery
Sleep apnea surgery
TORS (Transoral Robotic Surgery) for cancer and sleep apnea
Email: hntay@farrersurgery.com
Dr Victor Lee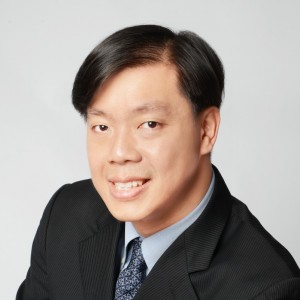 DR VICTOR LEE
MBBS (Singapore), FRCS (Edinburgh), MMed (Surgery), MSc(Bioinformatics), FAMS
Dr. Victor Lee graduated from the medical school at National University of Singapore in 1998 and was admitted as a Fellow of the Royal College of Surgeons (Edinburgh) in 2007. He is a fellow of the Academy of Medicine, Singapore and a member of the Singapore Transplant Society, International Liver Transplant Society, The Transplantation Society and International Islet and Pancreas Transplant Association.
Dr. Lee's clinical skills and interests are in the areas of transplant surgery, hepatobiliary pancreatic surgery and laparoscopic surgery. Dr. Lee trained in liver transplants, kidney transplants and simultaneous pancreas kidney transplants, in addition to complex hepatobiliary pancreatic surgery at the Royal Infirmary of Edinburgh, United Kingdom from 2008 to 2009.
Dr Victor Lee is an experienced laparoscopic surgeon for cholecystectomy and liver resection. He has been an invited speaker for many international and regional conferences, in particular for single site "scarless" surgery. In addition, he has performed live demonstrations in laparoscopic and single-site su;rgery, and proctored many surgeons.
Email: victor@farrersurgery.com
Dr Shanker Pasupathy
DR SHANKER PASUPATHY
MBBS (Singapore), FRCS (Glasgow), FRCS (Edinburgh), FAMS (General Surgery)
Dr Shanker Pasupathy graduated from NUS in 1995 and was admitted as a Fellow of both the Royal College of Surgeons of Edinburgh and Royal College of Physicians and Surgeons of Glasgow in 1999. After training in general and vascular surgery in Singapore, UK and Germany, he went on to complete a 1-year fellowship in advanced laparoscopic and robotic surgery in France, obtaining a Diploma in Laparoscopic Surgery from the University of Strasbourg.
Upon his return to Singapore, he pioneered a number of complex keyhole procedures at the Singapore General Hospital, including laparoscopic-assisted aortic aneurysm repair, laparoscopic pancreatectomy, laparoscopic sleeve gastrectomy and laparoscopic Roux-en-Y gastric bypass. Over the past decade, Dr Shanker has built up an extensive experience in keyhole surgery of the stomach, gallbladder and abdominal hernia.
Dr Shanker is the past president of the Singapore chapter of ELSA (Endoscopic and Laparoscopic Surgeons of Asia) and current president of the Obesity and Metabolic Surgery Society of Singapore. He lectures and conducts workshops in advanced keyhole surgery techniques locally and overseas. Dr Shanker is an international faculty member at the Asian Institute of Telesurgery (AITS), Taiwan.
Email: shanker@farrersurgery.com